Our Acquisition/Sales Division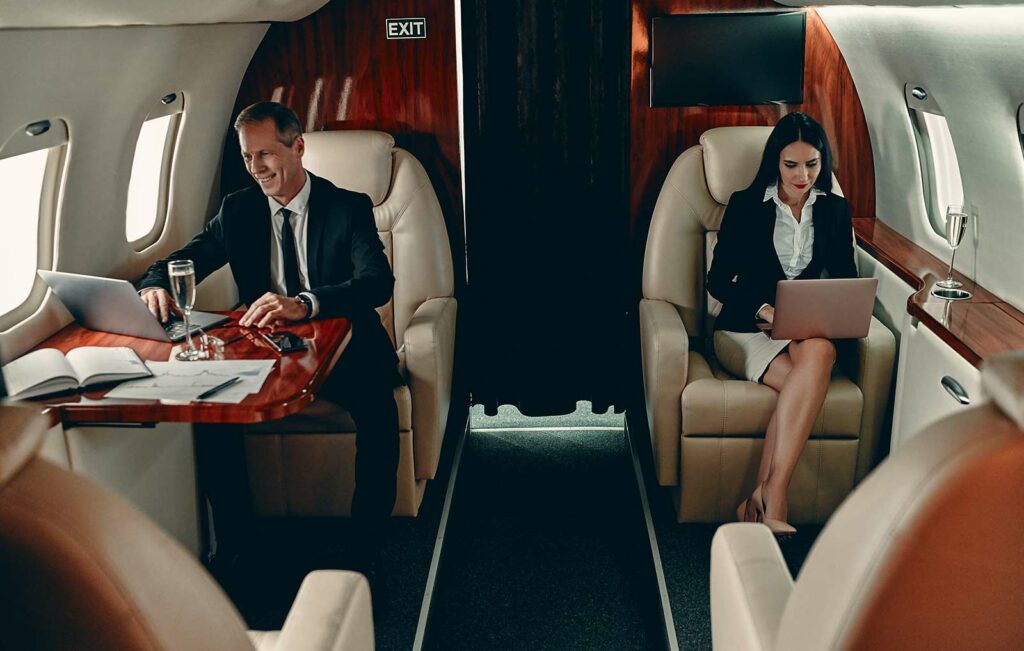 We pride ourselves on our unique approach in how we represent someone looking to acquire an aircraft.  Whether you are purchasing for the first time or if you are upgrading, our team of experts will educate you on exactly what you need to make the right decision for your next aircraft.
Most companies act as brokers between the buyer and seller, they either charge you a percentage above the purchase price or earn a margin between what they can buy it for and what they can sell it to you for.  We believe both these traditional models are a conflict of interest.  Why would anyone fight for you if their income was based solely on how much the sales amount is or the delta of the transaction.
Our approach is designed to create a very easy and reliable service that allows us the opportunity to create very long-lasting relationship with our clients.  Our simple non-binding transparent, fixed rate platform gives buyers and sellers the confidence that we are truly in their corner.
We prepare budgets so that buyers understand exactly what variable costs vs fixed cost are. We educate buyers on how to prepare for projected maintenance cost or what engine or airframe maintenance programs makes sense.  We educate buyers on the possibility of a charter income and what management company makes the best sense for their operation.
There are many unexpected expenses to new buyers.  We completely eliminate that issue by preparing you with a 1-5-year budget for the exact aircraft you purchase, "before you purchase."  Remember every aircraft has a different maintenance schedule and sometimes the broker may forget to tell you there is a half a million-dollar inspection due in 1.5 years.
The ECS team has the perfect balance to bring you exactly what you need when acquiring or selling your next aircraft. We have over 50 years of combined specialized services in Aviation   We are made up of the best negotiators, we have highly experienced maintenance personnel and specialized aviation attorneys.
Overview of the Acquisition Process
Listen and learn about your needs, recommend an aircraft type that supports your missions

Prepare our Non-binding acquisition agreement for a purchase

Present a market analysis on the aircraft type we are pursuing

Present the top 2 aircraft based on overall value after full log-book review and inspection of aircraft by our maintenance team

Present a 1-5-year budget plan for the best of 2

Negotiate, Negotiate, Negotiate

Present an LOI on your behalf to the seller

Prepare and present an aircraft purchase agreement

Work with the aviation Attorney and tax professionals

Move the aircraft into a Pre-buy Inspection and have our staff review in person the process

Work through the pre-buy and negotiate with the seller on items to be addressed

Address any wanted items, I.E (new tail number or paint the aircraft)

Prepare Title and closing documents

Hire and train flight crew

Establish aircraft management services